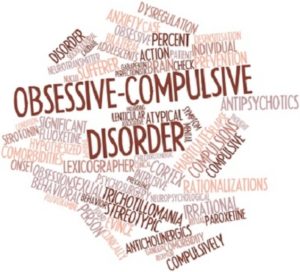 BarroMetrics Views: OCD Help
The Mastery blog hit a nerve with quite a number of you. I received emails along the lines in the attached doc (Posting it to this piece would have made the entry too long). Essentially, all were asking for help. I wondered how many readers were, are, suffering the same issues but did not write in.
(The author of the email suggested that he may be suffering from OCD given he had not learnt from his mistakes. Hence the title of this blog).
Here are some general words of advice.
Make sure you Method has an edge. Optimally, you will backtest the system (or setup), then forward test before you start trading it. This testing forms your first step to acquiring confidence in the Method. If you don't know how to test, then find a service to do it for you. Drop me a line in the comments section if you need referrals.
After backtesting, test it on a micro account. The best asset class for this is CFDs. Unfortunately, they are not available in some jurisdictions, like the US and HK. I'm not sure if US residents are allowed to open overseas accounts. If you are, then I'd take that step. Just be careful, there are more than a few brokers that are less than legitimate. The best jurisdiction is Singapore – its Monetary Authority is the strictest I know of. Or you can go to Forex Peace Army and do your own due diligence. Most Forex brokers offer CFDs.
I emphasise, use the micro account size. Your objective is to get a feel for your method. Around 15 or so trades should do the trick. To give you an idea of the micro size: the S&P mini is USD 250.00 per point. The S&P CFD is USD $1.00 per point. Consequently, the CFD allows you to practise without being a danger to your wealth.
If you can't or won't use CFDs, then at least spend some time trading a simulated account using Deliberative Practice. The practice will acclimatise you to the way your trading rules react to market conditions.
Have Money rules: a way of calculating your position sizing, portfolio risk and when to add profits to your capital and when to subtract your losses. The Turtles ideas are a good starting point. I have attached some info here.
Finally, you need to manage your impulse trades. Having a Method in which you have confidence helps – immensely. Also, use Acceptance and Commitment Training (ACT). The Happiness Trap book is a great starting point. There are some free resources at the Happiness Trap website.
ACT Made Simple is a more complete introduction but is also more difficult to read. The Happiness Trap resource page also has some freebies for this book.
You could also Google ACT. But, be warned, much of the material is for practitioners, and I found the reading heavy going.
The 5 Money Management And Position Sizing Secrets Of The Turtle