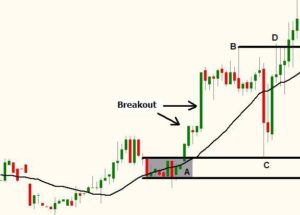 BarroMetrics Views: Breakout?
Today, the S&P appears to have formed a valid breakout (Figure 1):
The range is normal for the current conditions.
The estimated volume also appears normal. I stress estimated because my data sources' final volume will not be available until 9:00 PM EST. Sometimes there is a discernible difference between the preliminary and the final volume.
Let's assume the breakout is genuine, what now?
I use three filters to confirm a breakout:
Time: Whole Point Count (borrowed from Joseph Hart's Trend Dynamics)
Price: The Maximum Extension. In this case bullish acceptance above 2418 (we have that).
Momentum (what I call the LCC): three consecutive days of new highs (excluding inside days). In this context, we need to see another day that forms a higher high and higher low.
I don't normally buy breakouts. I prefer to wait for confirmation of the breakout and enter on a retest – provided I see what I call an FTP form just before, or just after, the breakout.
An FTP is a congestion pattern seen on a 1-period swing on the daily chart or a 5-period swing on the 240-min (for the S&P).
Figure 2 shows the 240-min swing. Clearly, we have one.  The problem is part of the swing pattern was formed on Memorial Day. The support and resistance formed by patterns that occurred on public holidays tend to be less reliable.
Early days yet, let's see what develops between now and July 7 (Non-Farm Payrolls).
One final point, if valid retest does occur, my price and time targets will be: July 15 to August 11 around the 2560 to 2640 zone.
FIGURE 1 Daily S&P 18-day Swing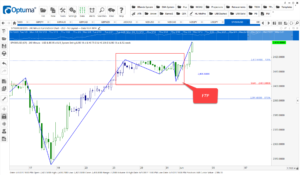 FIGURE 2 290-min 5-period Swing