BarroMetrics Views: Up or Down? II
Yesterday, I provided the technical context. Today, let's consider a possible trade.
Figure 1 shows the 290-min GBPUSD. We see a possible running correction. If this view is correct, we'll see the lows at 1.27912 established on July 6 taken out.
Figure 2 shows the alternate view: the move to 1.3102 was a correction to form a measured move up.
The BOE decision tonight will determine which view is correct:
A rate cut will lead to Figure 1;
A decision not to do anything will lead to Figure 2.
I rate the chance of at least a .25 cut at 67% and have made plans to short the GBPUSD should that come about. A 'no-cut' decision, means I stand aside.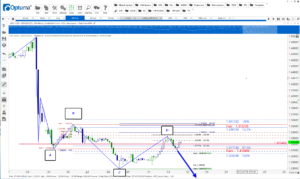 FIGURE 1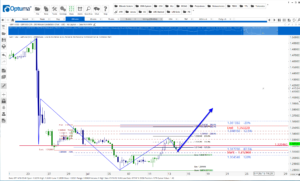 FIGURE 2