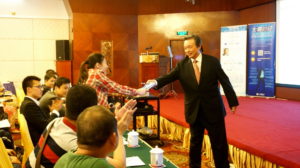 BarroMetric Views: Presentations
My blog publication schedule may be disrupted March 22 to April 2.
I'll be in Singapore for two presentations.
On March 23, a presentation only for Oanda clients, the Elite Trader's Club.
On April 1, a public event – at UOB Kay Hian Auditorium, 8 Anthony Road:
"How to Leave the 90% Who Lose Money and Join the Winning 10%"!
At UOB, we'll be looking to provide:
the knowledge needed to become successful and
the models needed to integrate that knowledge into a set of skills.
Also, there will also be some great giveaways:
Four high-quality books – among the best to help traders become better, and
A lucky draw for a mystery gift, one that has led to phenomenal improvement.
Needless to say, I expect the event to be highly successful. It's certainly the case if our registrations are anything to go by. The auditorium holds 100, and we are more than half-full – we started the marketing just today!
If you'd like to attend, register at
http://www.barrometrics.com/ray-barros-trading-success-foundation