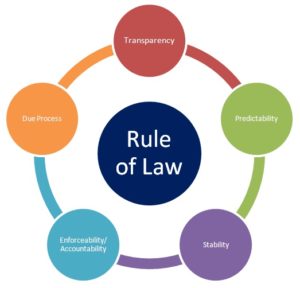 BarroMetrics Views: Rule of Law
This post has little to do with markets; instead, it's a comment on my view of Trump's executive order banning entries to the US from Iran, Libya, Syria, Somalia, Sudan, and Yemen.
So, if you have no interest in this world event, tomorrow's entry is the blog for you.
I understand why the executive order was made. If we examine where known terrorists have hailed from, we'll find they were predominantly from the seven countries. And, if we view the European experiences, the ban seems to make sense.
But, there is a world of difference between the US and Europe.
In the US, those being held for deportation are holding legally valid visas – legally obtained; while in Europe, there is a policy of free passage within the EU. With a stroke of his pen, Trump turned valid visas into invalid ones.
It's no wonder that four judges have suspended the enforcement of the order. But, here's the worrying thing: according to a news item on Fox, Homeland Security has issued a statement that the executive order is in force despite the rulings.
This is a worrying development. If the US abandons the rule of law for 'reasons of national security' we are seeing, possibly, the first steps to a move to a much less free USA. A slide to authoritarianism has always been the danger that Trump would bring to the White House.
Hopefully, the news event was incorrect; or if correct, an erroneous statement.