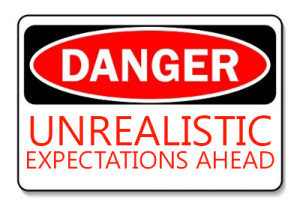 BarroMetrics Views: Unrealistic Expectations
In "Asia's Best-Forming Hedge Funds", Bloomberg reported that the best funds averaged around 15.5% with two outliers at 30% and 45% ROI. And these are the best funds for Asia.
Compare this with these expectations: "If I didn't believe I could make at least 5% per month, I'd give away the game!".
"And, what would you expect your losses to be?" I asked.
"I don't believe in losses" was the reply.
The above is an accurate restatement of a conversation I had over lunch with some retail traders.
Let's have an in-depth look at the retail comments:
A 5% monthly return is 60% p.a. far better than any of the Asian funds.
The best average loss for the funds was about 8% whereas the retail trader did not expect any losses.
Given the unrealistic expectations of newbie traders is it any wonder over 90% fail at the trading game?