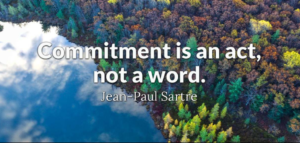 Last night (around 10:00 pm HK), I got back from LA after attending Marisa Murgatroyd's 3-day Message to Money.  You may think that the world of digital marketing and trading could not be further apart. On the surface, you would be right. But, dig deeper, and you find that the essential elements connecting those who succeed are the same.
For example, both spheres need the key values of honesty, accountability and integrity where:
Honesty is the act of never faking reality.
Accountability is the act of accepting responsibility for matters under our control and above all for our response to life.
Integrity is the act of keeping our promises, especially to ourselves.
There were around 300 attendees, and I spent as much time as possible listening to their stories. The more I listened, the more I realized just how alike the attendees are:
At one end of the spectrum were those who spent huge fortunes, going from event to event, looking for that magic bullet that would transform them into winners.
At the other end were those who committed themselves to their own success – the ones who lived the values of honesty, accountability and integrity.
If there is one factor that differentiated those who would attain their dreams from those who would not, it is commitment.  What Marisa called being 'all in'.
The willingness to do whatever it takes – money, time, effort – to take the journey across the finish line.
The consistent taking of one small step at a time;
The willingness to take mid-course corrections; and
The willingness to say, "this is not working for me. What can I do so it will?".
Where are you on the commitment spectrum? Are you making the usual excuses of 'no time', 'it's not working'…. with no forward motion? Or are you taking the micro steps and course actions…… that lead to holding your dreams?