BarroMetrics Views: Preparation and Prevention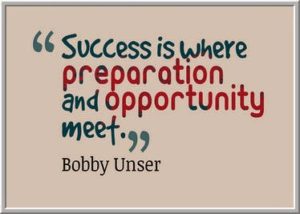 Yesterday again proved the value of in-depth preparation for a trade.
I had been stalking the AUDUSD for around 10-days. Finally, the AUDUSD moved into my sell zone with momentum divergence on a 60-minute chart.  I also had determined the lowest price I was prepared to initiate the trade, where my stop and first exit target was going to be.
I turned to the 5-minute for my setup and entry. And just as my entry bar appeared to be forming, my home PC dies!
I had to:
Boot up my IPad Pro
Connect to the office PC via GoToMyPC (needed the AccuStrength service)
Logged in to my entry platforms (first time on Ipad Pro).
Luckily, the pair had not moved too far from my theoretical entry. So, I executed. Only problem?
I had set up the Dec AUDUSD CFD and not the FX pair!
Now Dec is an illiquid month. So, I immediately exited Dec (loss $250.00) and re-entered an FX position at .7674 (optimal entry .7684). The whole exercise cost me about 11 pips.
The point is that but for knowing my levels, especially the minimum price I was prepared to accept, the boo-boo with Dec may have cost me so much more.
The moral of the story: I ask the attendees to my courses to spend some time visualizing their trades:
Where they will be entering.
Stop placement
Target exit, if any.
What can go wrong? Plan and see their response.
What can go right? Plan and see their response.
Most times, the visualization does not come into play. But sometimes, like yesterday, it proves its worth. How about you? How do you prepare for your trades?