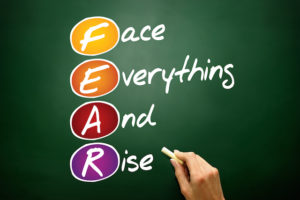 BarroMetrics Views: Fear – The Trader's Nemesis
An examination of my trading results shows that around 80% of my results are in the 'win-some, lose-some' category i.e. they have only a small impact on my annual ROI. It's the other 20% that make a difference where my profits and losses are larger than expected.
For some time, I have focused on reducing the losses in the 20%. And, as that has improved, so too has my bottom line.
The EURUSD is an example this strategy in action. Given the setup, I had certain expectations for the price action if the trade was to be profitable. When that did not happen, I exited.
All this makes sense, right? Yet, once in a trade, we resist early exit. Why? Because of fear. We are afraid that we exit, only to have the market then move in our favour in a humongous way! Worse still, we are afraid that we'll sit on the sidelines and miss the move; or enter late and have the market move against us as soon as we enter. And, with the nature of trading, all those things can and do happen.
But, if we examine our results, we'll see that despite the occasional trades where we do sit out a large move, the early exit produces a much-improved ROI.
So, the question arises: how do I overcome my resistance?
The answer is through preparation. By taking a few moments to visualise our actions if 'x' occurs, or does not occur, we are more likely to follow-through.  This strategy has certainly worked for me.