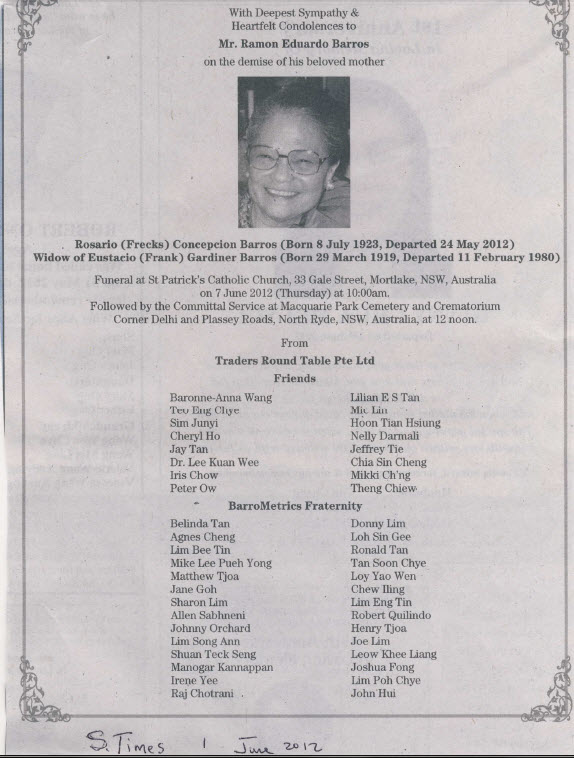 FROM friends & BarroMetrics Fraternity.
THE LORD IS MY SHEPHERD – ORIGINAL
HYMN
TIME TO SAY GOODBYE
FROM all at International Humanitarian White Cross to its Hon. President & Legal Advisor: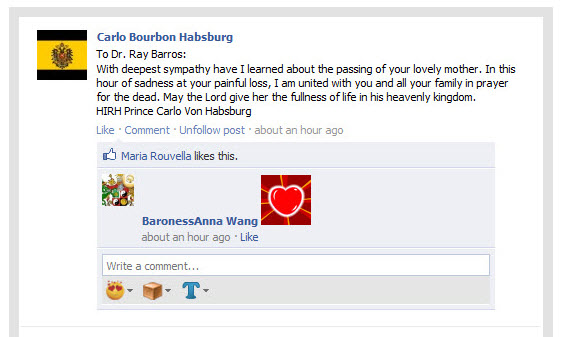 FROM Eduardo Ramos-Gómez, Partner, Duane Morris & Selvam LLP
Dear Ray,
I just learned of your Mom's death. I am very sorry. Never, no matter what age or circumstance, is one prepared to say goodbye to a mother.
Please receive a warm embrace as well as my prayers to God for them to fill your heart with peace and love.Eduardo Ramos-Gómez
ROSARIO IS:
-Mother to Ramon, Rene, Ricardo, Rolando, Ruella,  Rafael, Rebecca  &  Ricci
-Mother-in-law to Christine,Maria, Agnes,Cheryl, Barry, Samantha, Ron, Jaye
-Grandmother to 24 grandchildren
-Great-Grandmother to 18 great-grandchildren
Amazing Grace – please click on link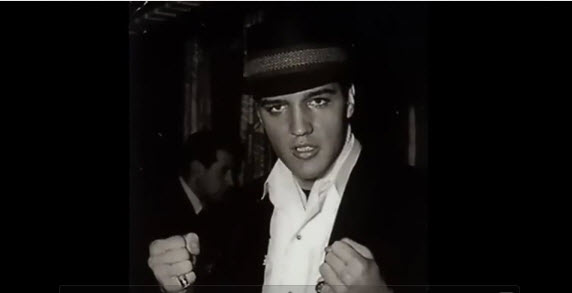 TAKE MY HAND PRECIOUS LORD
IMMORTALITY
THE LORD'S PRAYER
THE MILLENNIUM PRAYER
THE LORD'S PRAYER
AVE MARIA
Celebrate her Life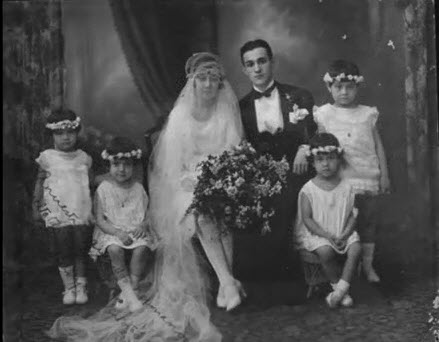 Cross ref:  http://eduhuman.wordpress.com/2012/05/24/our-deepest-condolences-to-ray-barros-famiy/
Baronne- Anna
Ag Moderator