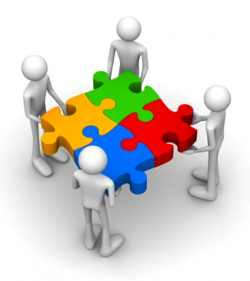 BarrosMetrics Views:  Why We Fail 3 – Putting It All Together 2
So, we've identified the traits we need. The key takeaway from the "Why We Fail 3 – Putting It All Together" is to behave in a manner consistent with the traits.
The next step is a two-fold process:
Formulate a vision of what success means to us. Break the vision down into its component steps and identify what is needed to attain those steps.
Survey our current reality to discover the gap between what is needed and what we have.
Implement a plan of action to fill the gaps.
In implementing the plan of action, we use the skill-sets required to bring our vision into reality. This necessarily includes taking the nature of trading into account – in particular knowing that our focus has to be on the process rather than the outcome of any single trade. The outcome needs to measured over a large sample size else we mistake luck for competence.
Trading success is not easy. We can do all the 'right' things and still suffer drawdown periods.. On the flip side, it's the most rewarding profession in the world. Success or failure is totally within our control, and it's the only profession where the majority of the competitors are actively contributing to our profits. For me, it's worth whatever effort it takes to be a success.