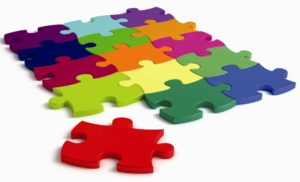 BarroMetrics Views: Why We Fail – Putting It All Together
In Why We Fail and Why We Fail 2, I outlined why trading creates, more than any other profession, failures and the qualities as well as the skill sets we need to become successful. Here, I'll draw the strands together to create a model for success.
We start with the need for the commitment to do whatever it takes, add the willingness to move outside our comfort zone, and finally, have the integrity and self-honesty needed. Included in the three is the resilience to bounce back from the inevitable drawdown periods.
Too many start trading without appreciating that without these qualities no amount of knowledge will allow them to succeed. This was recently brought home when I again met John at my recent gig in Singapore.
John had attended one of my courses. His story was a familiar one: trading off his mobile, he bought when the 5-minute chart was up and sold when it was done. In the process, he lost over $100,000. For a while, after completing the course, John would attend all the free presentations I give in Singapore. I used to think that it was his way of supporting me for the extra guidance I had extended.
Perhaps…
I say 'perhaps' because it so happened that I also met a mutual acquaintance at the recent Singapore event. It turns out John had long abandoned the lessons of the seminar and had returned to his old way of trading and to his old way of losing tons of money.
He reminds me of another trader I met at an event held (many, many moons ago) by a broker for his most active clients. The gentlemen had been in serious drawdown mode since opening the account (high six figures). In our after event festivities we had this conversation:
"Do you think you can help me make money?" he asked
"What do you think needs changing?" I replied.
"Nothing. I just need my trading to become profitable."
So I asked: "Let's see if I have this right.
You don't want to change what you are doing.
What you are doing is leading to losses. And
You'd like me to change the outcome of your 'doing' so it becomes profitable?"
Incredible isn't it? Yet that's how many unprofitable seem to think. They are unwilling to move outside their comfort zone and make the changes that may lead to a different result. And, the commitment to keep making the changes they need to make until they achieve success. In the process, they will need to invest time, effort and money. In the process, they kid themselves that they are doing what they need to do to succeed.
The same points are made in Mike Bellafiore's "One Good Trade". Mike's SMB is one of the premier prop trading houses in the US. He also runs SMBU, a training program for budding intra-day prop traders. I do have an alterior motive for mentioning Mike's book. I was reading it last night and on page 97, he recommends ten blog sites from which newbie traders can find value. This site was among them.
More tomorrow