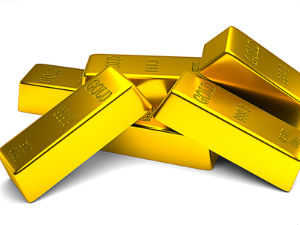 Will Gold breakout and head north?
The chart below shows that since the 2015 low at 1085.50 (nearest futures month, CSI-data), Gold has been bounded by 1412.50 and 1149.00. Are we likely to see a breakout and head higher?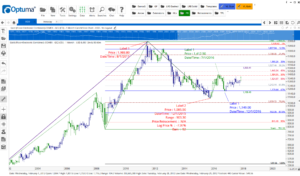 The case for a downside breakout lies with the deep retracement from the 1988.8 high; we saw a retracement, on close, below the 67% level. This usually means we'll see a pullback to at least the 78.6% and more likely the 87.5%.
Occasionally, the deep retracement means we see the start of a 5-wave structure that exhibits a strong third wave up.
The Bull case is made by the 13-week (chart below).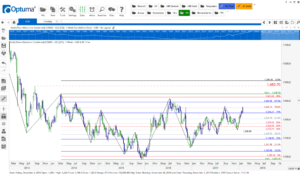 We have a sideways pattern bounded by 1438.7 and 1085.5. The most recent swing down produced what I call a "Death Zone" buy signal. The rejection off the 78.6% ought to have seen a move to at least 1161.08; instead, we see a close above the top of value at 1336.27.
The buy signal suggests a breach of 1438.70.
Do the daily's support an upside breakout? Let's see: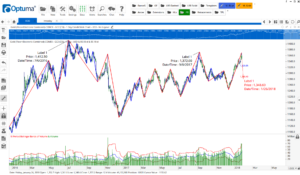 The first thing I notice is the increase in volume and range as Gold moves into the 1412.5 resistance. This indicated that we're more likely to see an upside breakout rather than a failure at 1372.0. Instead, on Friday, we saw an open-gap down that closed as a 'neutral day'. The neutral day suggests a balanced structure that provides no clue about the direction for day's trading.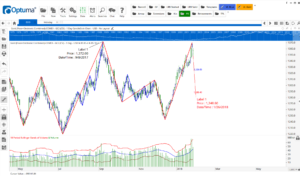 For me, what Gold does today will be important:
Acceptance above Friday's high will probably see a successful challenge of Thursday's high and breach of 1372.0. We'll then see an attempt at 1412.50
Acceptance below Thursday's low means a move down to the 18-day swing low at 1240.0
If we an outside day (breach of Friday's high and low), the close will be important. A close in the top 25% of the range will mean a test of 1372.0 and close in the bottom 25%, more a test of 1240.0