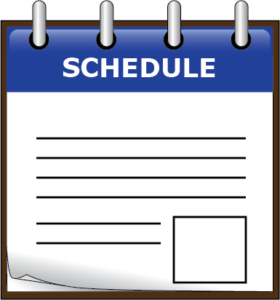 Great news! Quite a few have asked me to consider using a weekly format schedule.
OK, guys and gals – I agree.  So, here it is:
Monday and Tuesday, market commentary
Wednesday, improvement advice. And I have a beaut series to start. You won't want to miss it.
Thursday, mystery day where I scour the net for ideas applicable to trading but not directly connected. Wait till you see the left-field topic for this week!
Friday, I may or may not post.
There you have it. See you Monday!