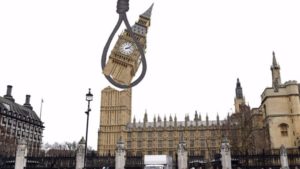 BarroMetrics Views: Hung Parliament!
Well, folks, it's confirmed, the UK has a hung Parliament.  What does that mean?
In the UK, a party that has 326 is said to have a majority – it can pass legislation with the support of other parties. A hung parliament occurs when a party captures less than 326 seats. The options for the Conservatives are:
Form a minority government (May will need the support of a minor party for each piece of legislation) or
Form a coalition (there will be a formal agreement with a minor party for support
Only the Democratic Unionist have professed support for May. The problem is the DUP won only 10 seats. So even with their total support, the Tories have only 315+10 = 325 i.e. one short of the needed 326.
What about the Liberal Democrats? It did form a coalition with the Tories in 2010.  I just can't see Tim Farron working with May. Sure, politics form strange bedfellows. But, in this case, I think it highly unlikely – especially with May's refusal to resign.
The conundrum that the Tories are in means there is only one other solution: another election. And, another election will bring more uncertainty into the marketplace. You know how markets abhor uncertainty!
For the trader, the problems stemming from the election produce a simple strategy. Find the appropriate GBP pair, look for a place to institute a trade and go short!