Class of HOS March 2011
cross ref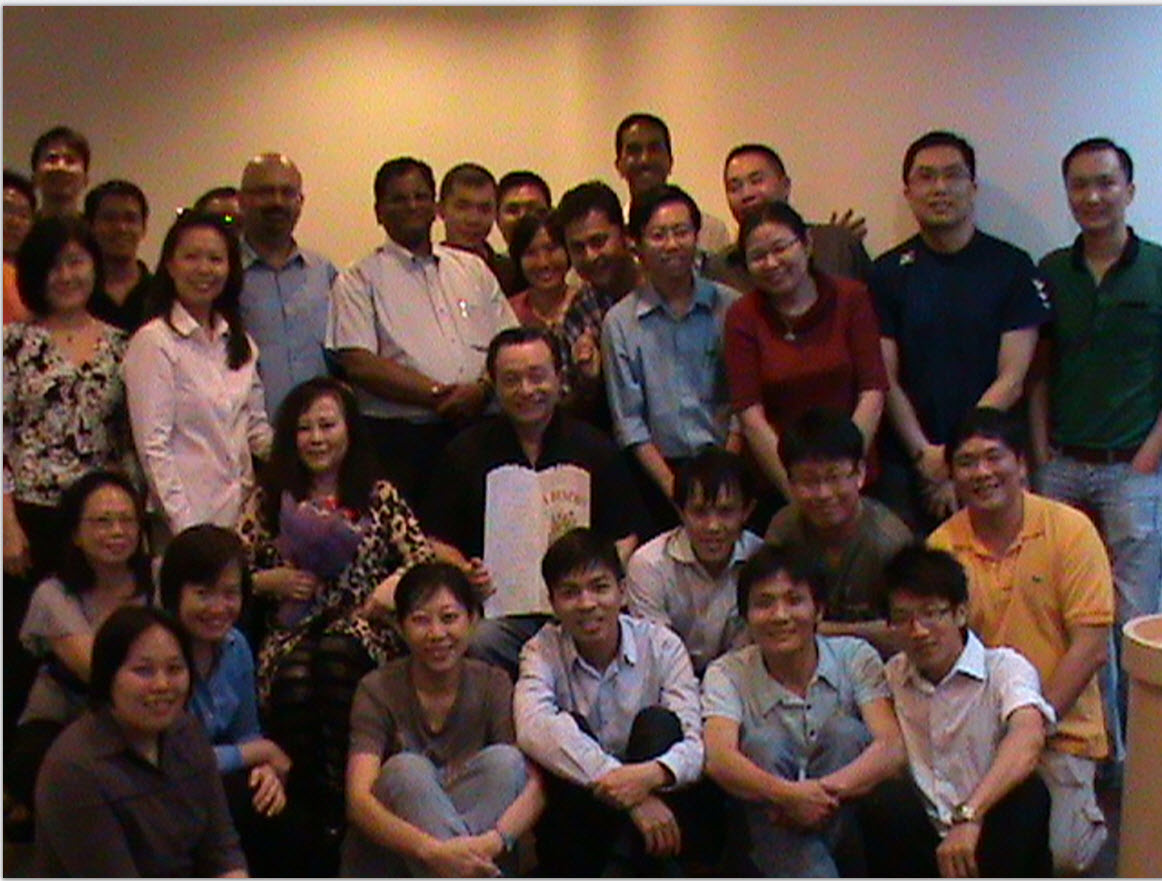 Most of the attendees in the pix
Cross ref
My Impressions of Newbie Traders
Having attended quite a number of seminars or presentations this year, I have come away with a few impressions.
There are those who are at every free seminar or presentation in town.  They believe by attending these freebies, they will be well equipped to be a trader.  At the other extreme, are some who when asked why they are there, would say something like:  It's fun to trade!  I am not sure what this really means; is it really fun or hiding behind a string of losses?
Trading like any other profession is hard, if not the hardest profession.  If you are jaded by the shenanigans of the market,  you have to change, to pursue  new information. You have to persist, educate yourself, and be prepared to practise your skill for some years in a positive environment.
Genius is not innate but trading genius is created through hard work and practice.  The  new traders seem not to listen or to believe when  this  piece of advice  is impressed upon them at a preview.
Effective trading is defined by the right habits you form.  It is a deliberative process and this brings me to the Habits of Success seminar which is to be conducted twice a year in Singapore starting this year.  After careful deliberations and observations of the seminars conducted over the last 7 years in Singapore, Ray Barros, a hedge fund manager, trader and educationist, has put together a Habits of Success (HOS)   course with intensive hand-holding for 4 weeks and support on the web for another 4 weeks for the second HOS in July 2011 for Singapore attendees.
The first HOS course in March 2011 was so successful and effective to these students that all seats are fully taken up for the July course, almost by word of mouth.
The aim of this course, part of  the series of module of BarroMetrics,  is to teach and train newbie traders to form good habits of success to trade effectively.  Hopefully they will graduate to higher levels of BarroMetrics like Barros Swings to qualify for a career in trading with a Prop House set up by Ray Barros or any other Prop House.
Who knows they may be the first cohort to graduate from a school of trading that aims to be the making of a Harvard Trading School.
IDkit aka Ana,  Ag Moderator