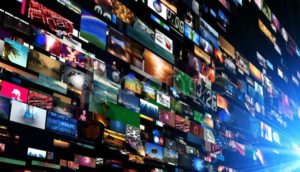 BarroMetrics Views: July 5 – Update
I was hoping to have the URL landing page up on the blog today. But, gremlins struck. While waiting for the solution, I thought it best to see if you there is enough interest from you to run the streaming. We need at least 30 to cover live streaming costs.
Program:
Our objective is to provide a content-rich presentation that will allow attendees to kick start their profitability.
To this end, I'll be providing live FX trading to illustrate the ideas presented. You're asked to join in the process because we remember 75% of what we do and only 5% of what we hear.
The content will cover the '3 Mistakes Losing Traders Make and what you do to avoid them and join the 10% who win'. 
Here is what you'll come away with after attending:
A video of the event.
A process for analysing and reviewing your trades.
An equity journal (spreadsheet with macros): to provide the stats you need to improve your trading. Googling for 'download trading equity journals', I found prices ranged from USD 120.00 to USD 200.00
A trading plan (backtesting results attached)
A template for your psych journal.
In short, everything you need to your trading profitable.  An attendee described it as a mini-trading course.
It's important to understand that the event is a partnership: we provide the information, you provide the action – no action from you, means no benefits.
Details:
Date: Wednesday, July 5
Time: 19:00 to 22:00 (Singapore) (Australia 21:00 to 00:00) (7:00 to 10 EST) (12:00 to 15:00 UK).
Location: Live streaming via the net.
There is an SGD registration fee of $20 (about US $14)
If you'd like to attend, on or before Monday, 26 June 21:00, please drop a line to:
Ray Barros Trading Group <support@tradingsuccess.com>
——————-
Image credits: www.linkedin.com/pulse/video-streaming-methodology-reema-majumdar