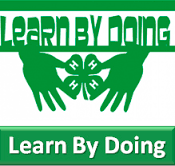 BarroMetrics Views: Learn By Doing 2
Continuing from Learn by Doing….
The question needs to be asked: what did those who succeeded do, or not do, differently that led to their success?
The answer is they integrated the theory, and applied it in the right manner. What is the right manner? They not only 'did' i.e. traded, but they also traded using deliberative practice. (See 'Deliberative Practice) and (Deliberative  Practice II). That's not to say that the successful course attendees practised.
That's not to say that the successful course attendees actually practised.
I saw little evidence of that – despite my exhortations. But, they did apply the principles of Deliberative Practice to their trades. In the process, they learned from their losses and profits.
They also learned, to a larger or lesser extent, to live with the four fears that bedevil all traders, the fear of:
Missing Out
Leaving Money on the Table
Losing Money
Being Wrong
In turn, the four fears are driven by the most basic human responses of Fight, Flight and Freeze that cause impulse trading.
Using the tools of mindfulness, defusion and acceptance, they learned to be comfortable with the fears. That's not say they have mastered the processes – it's not even true to say they are competent at them. But, at least they are making an effort to apply the tools, and it shows in their trading results.
So, my questions for you:
Where are you on your journey to success?
If you'd like to do better, are you keeping, and reviewing, your journals? Are you even keeping them?
If you are, are you learning from them so that you manage the '3 and 4 Fs.'