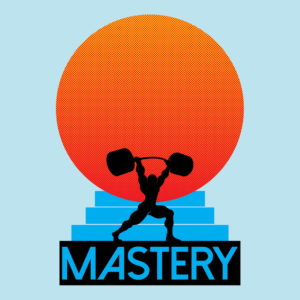 (through the courtesy of orozcode sign studio)
BarroMetrics Views: MASTERY – A Post Mortem
We completed Mastery last week. Undoubtedly is was the comprehensive and mentally exhausting course I have held – at least so far as I'm concerned.
How would I rate its success?
For me, a mixed bag: from incredible, unexpected results to disappointing. 'Incredible' because a couple of attendees made significant breakthroughs; 'disappointing' because some could have done much better. 
What was the difference between the two groups?
The 'success' group gave it their all. Right from the start, I could see they were committed to living up to their highest potential – no matter what. They attended all the sessions and did all the assigned work irrespective of what was happening in their lives. Also, the quality of the assigned work showed they had put in time and effort.
The 'failure' group attended most of the meetings and did most of the assigned work – with the key distinctions being 'all' and 'most'. Also, the 'failure' group's quality of assigned was poor. The work resembled a hurriedly constructed piece with little thought.
So, what's the takeaway? You want to succeed in the markets? Do the work! Commit to your own success without excuses and with a 'whatever it takes'. Come into trading with a determination less than that, and you'll fail – not 'if' or 'perhaps' but 'will'.