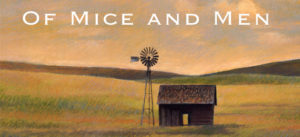 BarroMetrics Views: Of Mice and Men
"The best–laid plans of mice and men often go awry" (Robert Burns).
This month I went to live-testing of a new (for me) approach to trading. It's quite a departure from my usual style. My style has been based on the 18-day swing, (monthly trend). And, my aim has been to hold positions until a 13-week (quarterly trend) line turn.
The new strategy holds positions usually for no more than three days; the first exit is usually in a matter of hours.
In this test period, I have been trading half-position size, generated a 71.43 win rate and a 6.37% ROI. (Full size 12.74%). Annualised that ROI would be much better than my average, around 25% p.a.
To say, I'm very happy would be putting it mildly. So, how did the best-laid go astray?
Well, I had planned to take every signal, unless I had a good reason not to. Yesterday, I had decided not to take trades because of Memorial Day in the US. I thought it unlikely that there would be sufficient range to generate the first exit.
I should also mention my FX day ends at 17:00 EST and begins at 17:01 EST.
The EURUSD set up nicely for a sell signal. I went to bed reasonably early and actually got up at around 4:00 am. I had a quick gander at the EURUSD, and it was dead as a dodo. So I went back to bed thinking to place the entry and initial stop around 7:00 am this morning.
Only problem?
At 5:00 am (17:00 EST), the EURUSD triggered the sell and got to first exit later in the day. Under my rules, I have missed the trade and will wait for the next one. Natch on a backtesting basis, the trade would be counted as one that (at least) got to the first exit.
I post this because it's a reminder that backtesting merely provides data of positive expectancy. It's still up to us to execute. And because we are human, there's many a slip between the cup and the lip. (And next time, I'll stay up until 5:00 a.m. and then place my order!)