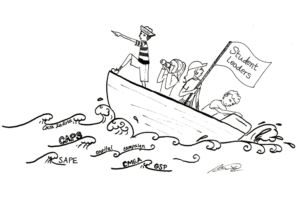 BarroMetrics Views: All Hands on Deck
In "New Era? 2", I articulated my doubts on the resilience of the US Stock Market. But, given the directional move since Trump, I said I was unwilling to short this market.
A new clue has come in that deserves consideration: The St Louis Fed Reserve's Asset Monetary Base.
Figure 1 shows the chart. You will notice we are seeing a possible break in the "topping pattern". If the chart breaks down, it means that we'll be seeing money flood into Main Street. In the past, within two to three months of surplus funds hitting the US economy, we have seen inflation rise (and thus interest rates) rise.
The problem for the FED is that, given the excesses of QE, it will find it hard to put a cap on inflation. At the moment it is looking for 2%; but if we see a surge above that number, the spectre of an unwanted inflation level will raise its head.
This is why it's important to assess the stage of the business cycle the US: if it is at an early phase, interest rises will be a catalyst for further rises (on the basis, growth is back!); on the other hand, if in the latter stages, interest rate rises will awaken the bear (on the basis, OMG interest rising!). And, if we are seeing the latter case, it will be a case of "all hands on deck" to manage the bear.
The good thing is we have time. The sell signal is triggered on seeing two consecutive closes down to confirm the break. Then, there is usually a two to three month buffer from the break to a stock market reaction. So, there is no need urgency to act – we can assume the bull will continue unless the sell signal is triggered.
The next AMB is due Dec 30.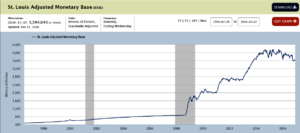 FIGURE 1 AMB