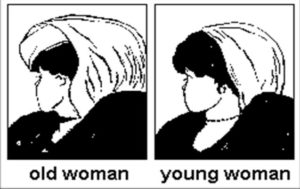 Which one do you see? An old woman, a young woman or both?
What about the Bitcoin's prospects of continuing higher? Higher, lower or unchanged?
If you accept Teek's thesis, Bitcoin is destined for USD 100K with ease.

And, tradingview believes we are seeing a continuation Head and Shoulders.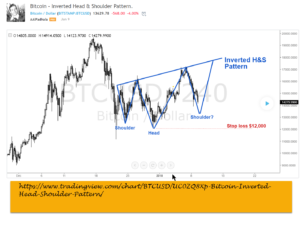 What do you think?
Up, down or rally around? This is not an academic question if you have bought Bitcoin or are thinking about it. It doesn't matter that you may be thinking of buying one of its substitutes, be brave! Tell me, what do you think: 'up, down or rally around?
Below is a chart for Bitcoin since inception. What do you think now?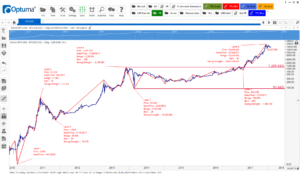 What point am I making?
In an uncertain environment, we can't control an outcome. All we can do is, give it our best guess, and control the risk. That's why loss is part of the cost of doing business. You want to be a successful, trader? Then accept that you can't win without losing – period, no 'ifs', no 'buts'.
Where do I think Bitcoin will do? Sure next Tuesday, same time, same place. I'll give you an answer then.