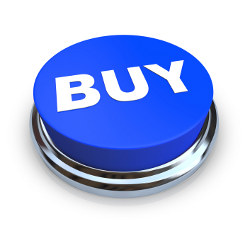 BarroMetrics Views: S&P Buy Triggered?
Figure 1 shows the current position. On Monday, we saw a failed downside breakout. Today we saw an attempted upside breakout that did not quite measure up to my buy signal for three reasons:
The close was too close to the middle of the range – I'd have liked a close at 2355 or higher (basis nearest futures month) – that would have provided a bullish acceptance bar.
I wanted to see an acceptance bar above 'A' in Figure 1 (around 2356)
On the 60-min chart: I don't have a confirmed change in trend signal.  For me to say that the current downtrend in the 5-day swing has ended, I want to see confirmation of a change in trend in the 60-min, 5-period swing.
For all these reasons, I am still on the sidelines.
Let's see what tomorrow brings.

FIGURE 1 ES Daily