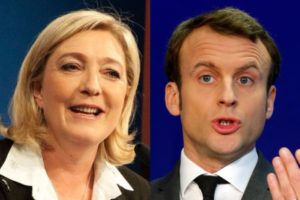 BarroMetrics Views: The French Elections
The results are in, even before the elections are held: Macron will win. He will secure 64% of the vote – and he has been endorsed by Fillon and Hamon.
So, is there any chance of Le Pen winning? If she does, what market reaction can we expect? If she loses what market reaction can we expect?
I must admit to not following French politics as closely as I follow the US and UK. Consequently, I don't have a feel for the French outcome. The bookies say Le Pen is a 13/2 chance. Are these odds true? Because I don't have a feel, I'll assume they are.
So, what can we expect to see if she loses?
EUR and European stock markets up. If the first round results are anything to by, the move North should be something to see. I expect US stocks to follow suit. (Figures 1 to 3)
The more interesting question is: how will both asset classes react if Le Pen wins?
Undoubtedly, the EUR and the CAC will dive. I expect the FTSE and DAX to follow suit. The US? I am not so sure. It did follow the European bourses following the first round results. But, we didn't have the Non-Farm ahead of the 1st Round as we do this time. Will a Le Pen victory overturn a poor Non-Farm?
What will I be doing on this occasion? Probably standing aside, but I'll make up my mind closer to the event.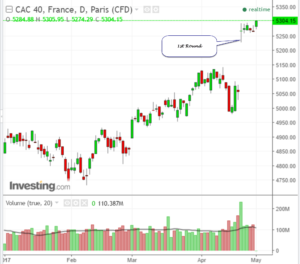 Figure 1 CAC Daily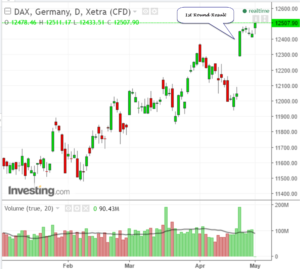 Figure 2 DAX Daily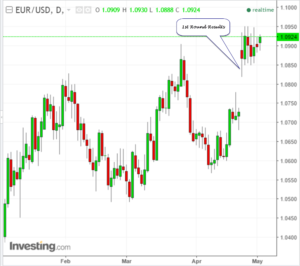 Figure 3 EURUSD Daily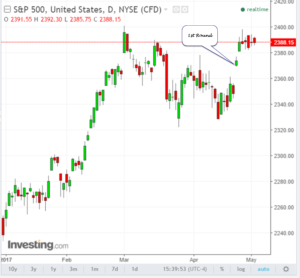 Figure 4 S&P Daily