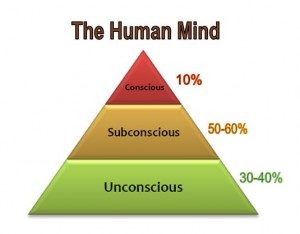 BarroMetrics Views: The Trading Mind
As my most recent course, Mastery, comes to an end, today, I looked to review the successes and failures. All of the attendees could be said to be driven to succeed. Yet some did, and some didn't. By that I mean, over the course, some changed their behaviour, and some did not. For those that did change, I saw the changes in their trading results. For those where there was little or no behavioural change, I saw little change in their results. You can't keep doing the same thing over and over again and expect to attain a different outcome.
So why do we do it? Why spend countless hours and countless dollars giving lip service to change but failing to follow through.
The answer I believe lies in our brain's hard-wiring.
The Triune Brain model has been around for a while. Traders would do well to become acquainted with it.  Figure 1 has a summary and attachment 2, has a more in-depth explanation. Let's see how the hard-wiring affects our trading.
The oldest brain is the Reptilian (unconscious). Our impulses and instincts reside here. Like the subconscious, its primary job is to protect us. Unfortunately. its hasn't been updated for aeons. As a result, what it treats as 'life-threatening' (e.g. losses) isn't so. It's solution to our problems is to seek to control the outcome. But that's not possible when trading – so the fight, flight or freeze response kicks in to deliver the losses we fear may happen.
Its partner in crime is the subconscious but more on this tomorrow.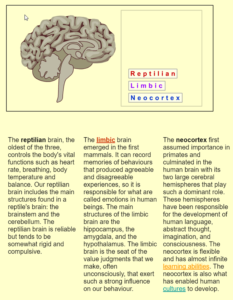 FIGURE 1
Attachment 2