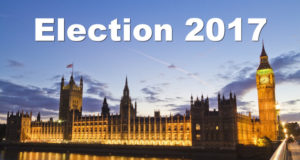 BarroMetrics Views: UK Elections June 8
Not so long ago, the result was a ho-hum affair with the Tories expected to increase their majority. Now? Not so easy because there are some complications.
Firstly, without a doubt, Labour has pulled back ground. The question is how much?
This leads to the second complication: the reliability of the polls.
After Brexit showed UK's polling methods suspect, we are seeing a host of new, untried approaches. The result is the UK polls are all over the place. For example:
The Telegraph has the Tories ahead, with Labour breathing down their necks. (Figure 1)
On May 31, YouGov produces a poll showing a hung parliament! in their latest poll, YouGov has the Tories at 42% (304 seats) and Labour at 36% (266 seats).
The polls using the 'old' methods have the conservatives ahead- but within the margin of error i.e. too close to call.
From a trader's point of view, the GBP pairs, especially the GBPUSD, will move down unless the Tories retain at least 330 seats.
Let's see what happens.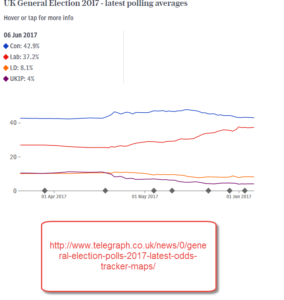 FIGURE 1 Telegraph Poll Averages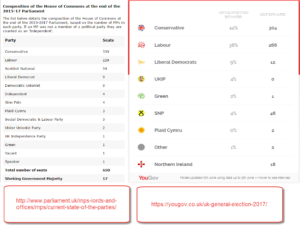 FIGURE 2 Parliamentary Seats