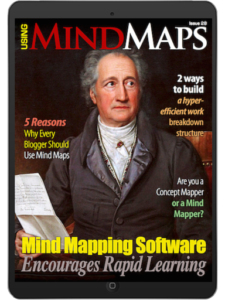 BarrosMetrics Views: Using MindMaps
Nothing to do with trading or finance today. Occasionally, I come across an offer that I'll pass on, simply because I consider it great value. Today is such a day.
But first: Happy July 4 to all my US readers!
Those who know me, know that I am passionate about improving my skills. Many moons ago, I adopted Mindmapping. I apply this skill to all areas of my life – reading, memory, planning, etc.
Last year I took a course called Mindmap to Kanban by Faizel Mohidin.
You've never heard of Kanban? At the time, neither had I. But, with Mindmap to Kanban, I learned and am now applying it daily. It's has improved my personal effectiveness by 50% or more. If you want to learn more about personal Kanban go to:
http://www.personalkanban.com/pk/.
Figure 1 has an overview of the course contents.
Faizel has gone on to develop quite a few other programs. Another I took was his Learning Management Program. Again I found it useful and beneficial. Figure 2 for course contents.
So why am I telling you all this?
Faizel has a special offer open to Thursday – all his courses (USD 1282.00) for USD 279 (4.61:1 Reward: Risk!)
6 Week MMK High Performance Coaching ($497 Value)
MMK High Performance System ($197 Value)
Learning Management Program ($197 Value)
Personal Business Model ($97 Value)
Worker's Guide to Using Mind Maps ($97 Value)
Premium Webinars ($197 Value)
To view the offer, go to
http://usingmindmapsacademy.com/p/using-mind-maps-academy-lifetime-membership-special/
If you have questions, please write to Faizel at
fmohidin@usingmindmaps.com
Usual disclaimer: I am not an affiliate and don't receive a commission if you sign up. I'm recommending the offer because I have taken two of the courses; I consider the $297 great value.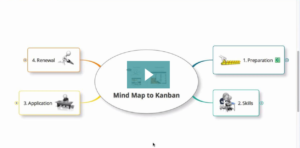 FIGURE 1  MindMap to Kanban

FIGURE 2 Learning Management